From In-Game Reporting to Play-By-Play Announcing, Our Sports Experts Give You an Inside Track to the Scores, Highlights and Big Plays, Bringing You Closer to the Game!
COLORADO ROCKIES TELECASTS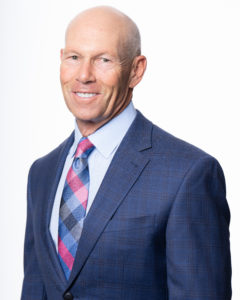 Drew Goodman
Follow me on Twitter @DrewGoodman42
Rockies Play-By-Play
Drew Goodman has been Play-By-Play Announcer for the Rockies since 2002. He was hired by the network when it launched in 1988 and, during his broadcasting career, he's covered each of the pro and major college teams in Colorado. Drew has been named the Colorado Sportscaster of the Year 13 times (2002-05, 2007-11, 2013-16) and is one of the most versatile broadcasters in sports.
---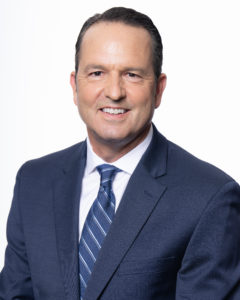 Jeff Huson
Rockies Analyst
In 2006, 15-year Major League veteran Jeff Huson embarked on a new career in baseball, serving as an analyst for Colorado Rockies coverage. When not working in the booth, Huson's insights into the game are a key component of the Rockies Pregame and Toyota Postgame Show. Huson made his mark on the University of Wyoming's baseball program during his time there and, in 2015, Huson was officially inducted into the UW Intercollegiate Athletics Hall of Fame.
---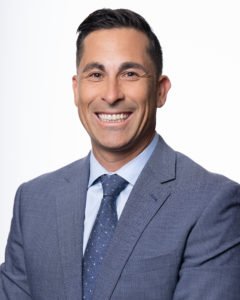 Ryan Spilborghs
Follow me on Twitter @spillygoat19
Rockies Analyst
Ryan Spilborghs joined the AT&T SportsNet team in 2014. As a former National League Champion with the Rockies in 2007, Spilborghs provides a unique perspective on the broadcasts. Spilborghs will see additional time in the booth this season, serving as game analyst alongside play-by-play man Drew Goodman for select games. Spilborghs will also provide his insight on the Rockies Pregame Report and Postgame Show.
---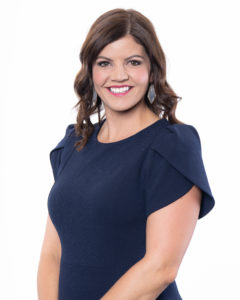 Jenny Cavnar
Follow me on Twitter @JennyCavnar
Pregame and Post Game Host
Jenny Cavnar is the host of the Rockies Pregame Report and Postgame Show, and also serves as Play-By-Play and In-Game Reporter for select games. Cavnar, the two-time Emmy® Award winner, has over a decade of covering the MLB. In 2021, Cavnar was named Colorado Sportscaster of the Year, becoming the first woman in Colorado to win the award. Cavnar also made baseball history in 2018 as the first woman to do play-by-play for a MLB game in 25 years. In 2015,  she was the first female to provide analysis for a series of NL games in the radio booth. Born and raised in Aurora, Colorado, Cavnar returned home to join AT&T SportsNet, after spending eight years on the west coast lending her talents to ESPN, Fox Sports West, CBS College Sports, and as the host of the San Diego Padres pregame and postgame shows (2007-2011). Cavnar is a graduate of Smoky Hill High School and Colorado State University. Her love of baseball comes from her father, Steve Cavnar, a Colorado High School Baseball Hall of Fame coach.
---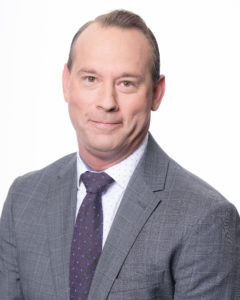 Cory Sullivan
Rockies Analyst
Cory Sullivan joined the AT&T SportsNet team in 2014. Drafted in the 7th round of the 2001 Major League Baseball draft by the Colorado Rockies, Sullivan played 6 seasons with the club. Cory serves as an analyst of the Rockies Pregame Report and Postgame Show throughout the Rockies season.
---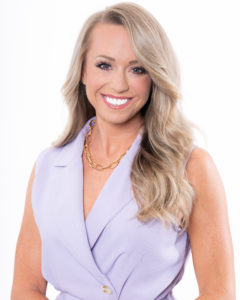 Kelsey Wingert
Follow me on Twitter @KelsWingert
Rockies Reporter
Kelsey Wingert joins AT&T SportsNet as the Rockies Reporter and will also serve as the host of the Rockies Pregame Report and Postgame Show for select games. Kelsey has multiple years of experience covering MLB, NBA, NHL, and College Football. A graduate of Louisiana State University, Kelsey comes to AT&T SportsNet following a stint with FOX Sports South covering the Atlanta Braves in a similar role.
---
UTAH JAZZ TELECASTS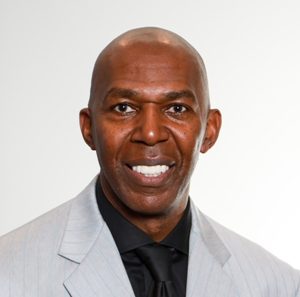 Thurl Bailey
Follow me on Twitter @bigTbailey
Jazz Analyst
Thurl was selected in 1983 by the Utah Jazz as the 7th overall pick of the N.B.A. Draft. He spent 9 of his sixteen-year professional basketball career with the Jazz, 3 years with the Minnesota Timberwolves, and four years playing overseas, in Italy and Greece. Since retiring from pro basketball in 1999-2000 with the Jazz, Thurl has been working as a pre, half and postgame analyst for Utah Jazz national televised broadcasts.
---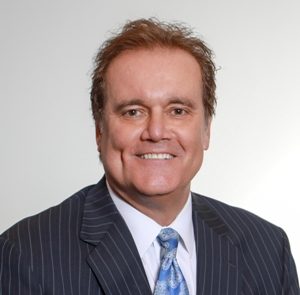 Craig Bolerjack
Follow me on Twitter @BuckleUpBoler
Jazz Play-By-Play
Emmy Award-winning Play-By-Play Broadcaster Craig Bolerjack returns to the Jazz broadcast team. He became only the second announcer the Jazz have ever had when he signed on with the team in June 2005. Besides his booming voice, he brings a national and diverse pedigree to Jazz broadcasts.
---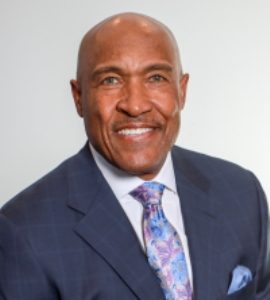 Ron Boone
Jazz Analyst
For the past 30+ years, Ron Boone's distinctive voice and unique player's point of view have been a part of Utah Jazz games. Boone joins "Jazz Live," the team's television pregame and postgame show each game as a commentator, while also continuing to serve as analyst for select televised games.
---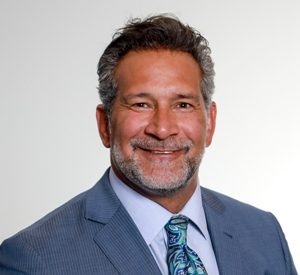 Alema Harrington
Follow me on Twitter @AlemaHarrington
Jazz Pregame and Postgame Host
Alema Harrington has been working in front of the camera for nearly two decades. He is currently the host of "Jazz Game Night", the Pre, Half and Post Game shows for the Emmy® Award  winning television broadcasts of the Utah Jazz.
---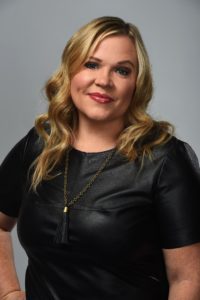 Holly Rowe
Follow me on Twitter @sportsiren
Jazz In-Game Reporter
Holly Rowe enters her first season as an analyst on the Jazz broadcast team. Her diverse experience spans nearly 30 years, including 25 with ESPN and ABC. Rowe has covered a variety of professional and amateur sports, including the NBA, WNBA, NFL, NCAA and World Cup soccer. Most recently, she was named to the ABC Saturday Night Football commentating team, marking her 26th season covering college football for ESPN and ABC. Rowe will continue in her role as an ESPN/ABC commentator this season in addition to working as a Jazz broadcast analyst.
The Utah native began her career as the play-by-play voice for BYU women's volleyball and gymnastics from 1993-09. Rowe went on to be an analyst for the WNBA's Utah Starzz and work as a sports reporter and anchor for multiple outlets in Salt Lake City.
---
VEGAS GOLDEN KNIGHTS TELECASTS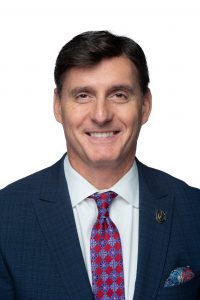 Dave Goucher
Follow me on Twitter @DavidCGoucher
Golden Knights Play-By-Play
Dave Goucher is the play-by-play voice for the Golden Knights on AT&T SportsNet. He was previously the radio play-by-play announcer for the Boston Bruins since 2000. He has been named New England's top radio play-by-play announcer bu the Associated Press three times (2003, 2006, 2007), was awarded the Associated Press "Best Sportscaster" Award in 2006 and was named Massachusetts Sportscaster of the Year in 2013 and 2014. Goucher began his broadcasting career at his alma mater, Boston University, calling Terrier hockey games. He also was the play-by-play announcer for the ECHL's Wheeling Thunderbirds. In 2004, he covered the World Series and Super Bowl XXXIX.
---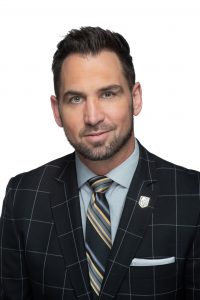 Shane Hnidy
Follow me on Twitter @ShaneHnidy
Golden Knights Analyst
Shane Hnidy brings his color commentary to the Golden Knights television airwaves. Previosuly, he was part of the Winnipeg Jets broadcast team since 2011. Hnidy has been apart of multiple broadcasts with TSN Television and TSN Radio 1290. The Neepawa, Manitoba native played in the NHL from 2000-2011, with the Ottawa Senators, Nashville Predators, Atlanta Thrashers, Anahiem Ducks, Boston Bruins and Minnesota Wild. Hnidy was drafted in the 7th round (173rd overall) in the 1994 Entry Draft by the Buffalo Sabres.
---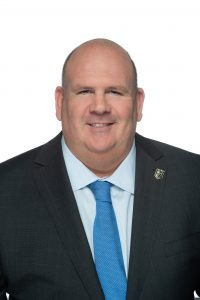 Gary Lawless
Follow me on Twitter @garylawless
Golden Knights Insider and Analyst
Gary Lawless joined the Vegas Golden Knights as their Insider in 2017. On game days, Lawless joins the team's radio broadcast as a color analyst and also makes regular on-air appearances during pregame, intermission and postgame on AT&T SportsNet. Over the course of his reporting career, Lawless has covered multiple Super Bowls, Grey Cups, Stanley Cup Finals, IIHF World Ice Hockey Championships, IIHF World Junior Hockey Championships and one Winter Olympics (2014 in Sochi).
---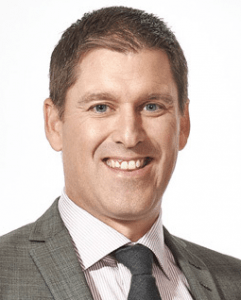 Daren Millard
Follow me on Twitter @darenmillard
Golden Knights Pregame, Intermission and Postgame Host
Daren Millard is the lead pregame, intermission and postgame host. Millard brings nearly 3 decades of experience to the Golden Knights broadcasting team. The Brandon, Manitoba native was one of the 1st hires ever made by Rogers Media's Sportsnet in 1998 and he worked as an on-air host with Sportsnet for 20 years. In addition to his role as host, Millard covered events such as the 2010 Winter Olympics, multiple Stanley Cup Finals, as well as the 2017 NHL Expansion Draft at T-Mobile Arena. In December of 2018 Millard started his own hockey podcast, "The Chirp", featuring interviews from prominent figures around the NHL.
---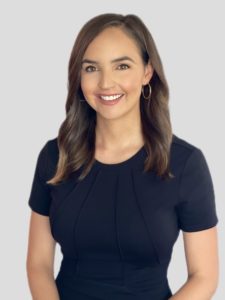 Ashali Vise
Follow me on Twitter @ashalivise
Golden Knights Rinkside Reporter
Ashali Vise (pronounced: ash-ley vice) joined the Vegas Golden Knights in September of 2021 and serves as the club's rinkside reporter. Vise is featured prominently on all regionally televised AT&T SportsNet game broadcasts, behind-the-scenes show Vegas Golden Knights: Knight Life, Vegas Golden Knights produced digital content and team charitable appearances and events throughout the Las Vegas Valley.
The Grapevine, TX native comes to Las Vegas after serving as a host, reporter and video producer for the St. Louis Blues. While with the Blues, Vise hosted and produced live pregame, and intermission shows that aired in-arena and across team digital channels. She covered the Blues Stanley Cup Championship run during the 2019 postseason, traveled with the team to the Edmonton bubble for the 2020 Stanley Cup Playoffs and was imbedded with the team during the abbreviated 2020-21 season. In addition to her five seasons with the Blues, Vise also served as a reporter for the Razorback Sports Network, a student-run digital program at the University of Arkansas, for two years while finishing up her undergraduate degree in journalism.
---